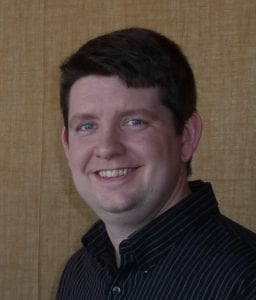 I was an intern in college when I learned the first valuable lesson of my career.  It was, "If you know how to do something that needs doing that no one else knows how to do your value skyrockets."
This was the case with me and the team I was working with.  Part of our contract stated that we would produce a weekly report of the work that had been done to solve problems and deliver projects.  The problem was, no one could figure out how to make the reporting software generate the output that was needed.  So, being the bright-eyed youngster I was I jumped in with both feet and figured it out.
Our management team jumped for joy when I handed them the report.  They were tired of getting beat over the head by our client each week when they didn't have what we had promised to deliver.  This one report brought me positive recognition and led directly to a job offer and my first real world position post college.
From that point on I have always sought out opportunities to learn new skills and technologies to make myself as valuable as possible.  However, there was a twist I learned later on that made my approach even more profitable.
You see, if EVERYONE is jumping into a new skill or technology pretty soon the rewards are going to be diluted and the value is going to diminish.  It's the typical red ocean scenario.
So, my approach was to find an in demand skill that gave off just enough of an intimidating air to keep most people from giving it a serious consideration.  I told myself, "With enough patience and persistence and the right teacher I can learn any subject or skill."  With that in mind I got to work.
Over the years of my career I learned database administration, database programming, web development, systems infrastructure, project management, systems security, and cloud infrastructure.  Each skill made me more valuable and helped bump my paycheck to the next level.
I climbed the corporate ladder of responsibility and compensation for over twenty years with this approach.  I built my reputation as a problem solver and the "go to" person for the areas I had studied and applied.  Now, I have opportunities available to me that I never could have dreamed of back in that intern cubicle in college.
Look at my salary growth over my career…