Does it pay to get PMP certified?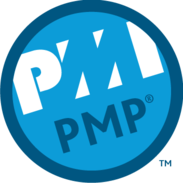 In September of 2009 I sat for my PMP exam and became a certified PMP. This credential has opened many doors for me in my career. It shows I am a legitimate project management professional and that I've demonstrated my abilities through experience and examination. The time, effort and money invested in obtaining it were not insignificant. So, Is PMP certification worth it? Read on to find out.
PMP Certification Benefits
Potential for Higher Salary
Potential for higher salary tops most lists as the primary benefit that makes PMP certification worth it. PMI conducted a salary survey in 2018 that showed professionals with the PMP certification earned 23% more than professionals without.
This difference in an of itself may make it clear that the PMP certification can pay for itself, but let's take a look at some additional benefits.
More Career Opportunities
For most mid-level to senior project management positions the PMP certification is a prerequisite for any applicant to be considered for the position. These means if you are not PMP certified your resume won't even make it through the screening process.
Simply having the PMP certification opens many more doors for you. It's one additional hurdle in a job market that puts you ahead of others competing for the same position. A thinner crowd of competitors makes it easier for you to win.
Increased Legitimacy in the Eyes of Management
Investing the time necessary to gain the experience required, the prerequisite training, and pass the PMP certification exam, demonstrates a commitment and ability to existing management and potential employers. It gives them a shortcut to trusting your capabilities and accelerates the decision process in both hiring and promotion.
You automatically move ahead of candidates that have not yet demonstrated this level of commitment through certification.
So, what about the negatives? Is PMP Certification worth it?
Believe it or not, there are some negatives to PMP certification. Let's look at them and see if they outweigh the benefits of proceeding
Time Invested – Is PMP Certification Worth It?
There are two components of time invested in earning PMP certification. You must earn both experience as a project manager on the job and you you must spend time training and studying to pass the exam. The exact time requirements are detailed in my post PMP Certification Prerequisite Requirements.
The experience requirement ranges between 4,500 to 7,500 hours depending on your level of education. In the best case scenario that means you will spend over two years working as a project manager before you are eligible for the PMP certification. That amount of time will have a definite impact on the trajectory of your career.
For most this trajectory lines up nicely with the decision to continue in the project management field. However, if your future career aspirations lie along a different path this experience requirement can be seen as a significant detour.
Is the detour worth it?
Training Time
You will need to complete classroom project management training for eligibility for the PMP certification. If you are allotted a fixed amount of training per year from your company or organization you will need to use a portion of it for project management training or spend your own money to complete it.
Is this a trade off you are willing to make?
Study Time
You will need to spend a significant amount of time studying to pass the PMP certification exam. Even though you have experience as a project manager you will need to study the project management topics as PMI expects you to know them.
You will spend time reading Project Management Books, taking notes, and reviewing PMP Certification Flashcards. Is the opportunity cost of PMP certification worth it to you?
Financial Cost
Some companies generously compensate for the cost of project management training and certification exams (if you pass). If yours does not, then you will need to pay the cost out of your own pocket.
You will need to weight the potential career and salary benefits against this cost to determine if it is worth it to you to invest in PMP certification.
What's your conclusion? Is PMP certification worth it for you?
So, which side have you come down on? Are the benefits worth the time and cost involved for you?
In my experience the answer is yes, PMP certification is worth it. My career has built upon my experience as a project manager and I have had opportunities that would not have been available to me had I not earned my certification.
What's next?
If you've decided PMP certification is worth it for you now you need to plan your path to certification. Start with my free PMP certification cheat sheet. Use the registration form below to sign up and I will send it to you right away.
It's a tool to help you determine where you are on the path to certification and points you directly to the next step in the process.
Register today to get your copy and get moving towards your own PMP certification.