Lucidchart is a powerful organizational chart maker. Out of the box you can be building your organization's hierarchy in a matter of minutes. However, you can go beyond the basics and build a better org chart that communicates more information and can be used for strategic planning as you grow your team.
Better Organizational Chart Maker
Most org charts are only two-dimensional. While this provides a fair amount of information on your organization, one simple addition takes it to the next level. By adding a color-coded legend you will dramatically improve the communication power of your org chart.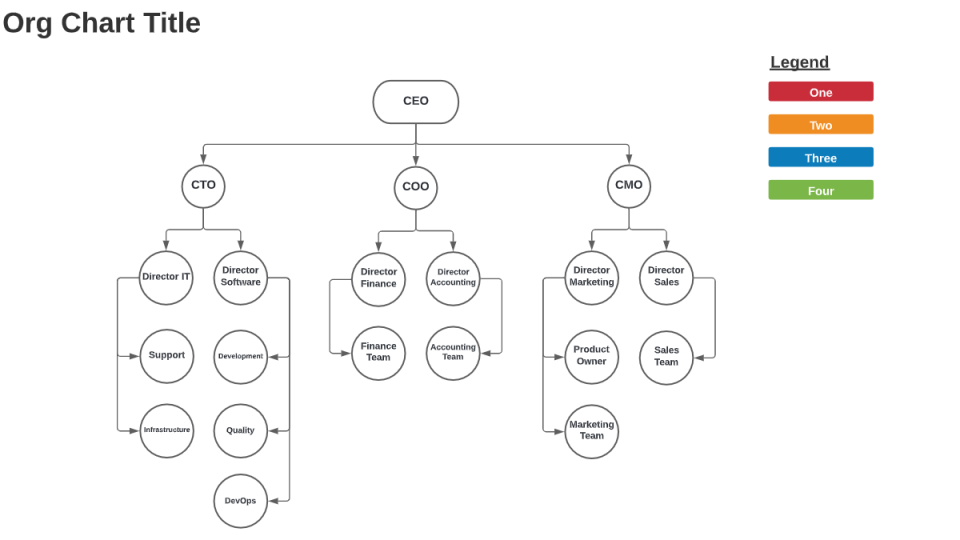 Now, simply determine what the different colors on your legend represent and apply them to the nodes on your org chart. In this example, the colors represent hiring priority for a tech start up.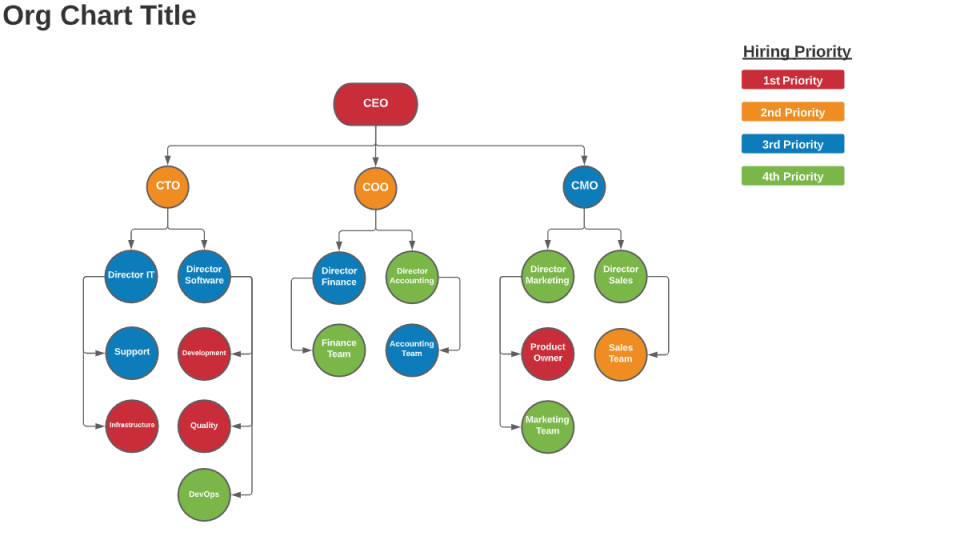 Now you are quickly able to see which positions should be filled first, second, third, and fourth. The org chart instantly becomes more powerful. However, you will notice that the hiring priority doesn't flow directly down from the top. There is some jumping around that occurs.
This might confuse someone looking at the organizational chart so some explanation is needed. The Lucidchart organizational chart maker lets us include instructional notes to explain why things jump around a little.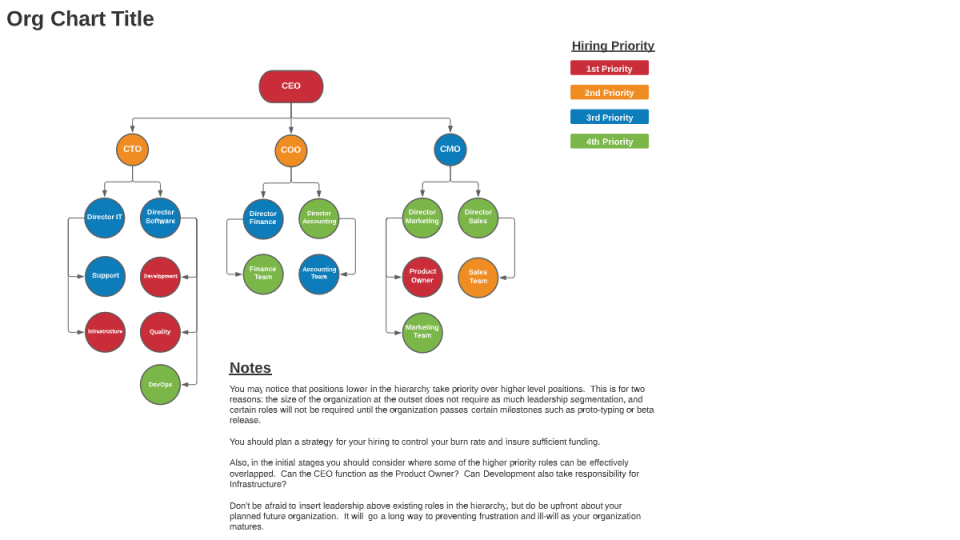 With the explanatory notes, everything becomes clear.
To DIY or Not to DIY
I hope you have found this tutorial helpful and that you'll now feel comfortable building your own org chart with Lucidchart. However, if you'd like to get a head start, I'm providing my Lucidchart Organizational Chart Maker Template free to you. Here are the steps to get it for yourself.
If you don't already have one, register for a Lucidchart account.
Email me and ask for the "Org Chart Template". Include the email address you used to register with Lucidchart so I can share the template.
You will receive a read-only link to the template. Choose the File>Save a Copy option in the menu to save your own copy that you can edit
It's as simple as that!
If you have questions about building your own org chart, book a free 30-minute session with me. Or, for more tutorials subscribe to my YouTube channel.
Notice of Affiliate Links
Some of the links on this page are affiliate links, meaning if you click on them and make a purchase I will be paid a commission. However, I only recommend products I use myself and feel will be useful to you.