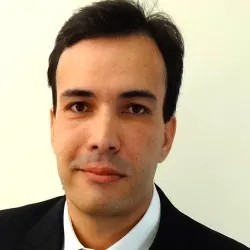 Meet Alex
Alex Nunes is a project management expert with extensive experience in the fields of project, program, and portfolio management. He has over 15 years of experience in the IT industry and holds two certifications from the Project Management Institute (PMI): PMP. He is also an experienced coach and trainer who can help business owners develop their skills in order to reach their goals.
In this feature profile, we will explore how Alex's expertise can benefit you and your business.
Alex's Expertise
Alex has been managing projects since 2005 and has acquired a wealth of knowledge in the field of project management. He is an experienced coach and trainer who offers individualized coaching sessions to help people master the fundamentals of project management. He also provides consulting services that include strategy development, process improvement, risk assessment, organizational change management, and training delivery. With his extensive experience in IT operations combined with his passion for helping others succeed, Alex is well-equipped to help businesses achieve success.
How Can Business Owners Work with Alex?
Business owners have several ways they can work with Alex to improve their business operations. Through his Fiverr services, he offers one-on-one coaching sessions on topics such as setting up a project or portfolio management system; developing effective strategies; understanding risk assessments; managing organizational change; and delivering training programs.
Alex Nunes is a highly experienced project manager with specialized expertise in program and portfolio management as well as coaching and training delivery. His vast experience along with his enthusiasm for helping others succeed make him an invaluable resource for any business owner looking for guidance on improving their operations through project or portfolio management systems or solutions tailored to their needs. You are sure to find something that suits your needs when working with Alex!
Use my affiliate link to hire Alex today to help improve your business success through his Project Management expertise!
Become a Featured Freelancer
If you are a freelancer and would like your background and services highlighted here, use my Feature Request form to send me the information I need to get started on your profile.