I've created a free, easy to use, perfect for printing Excel template for Kanban cards. Sign up to my Kanban mailing list below and receive your free Excel template right in your email in box.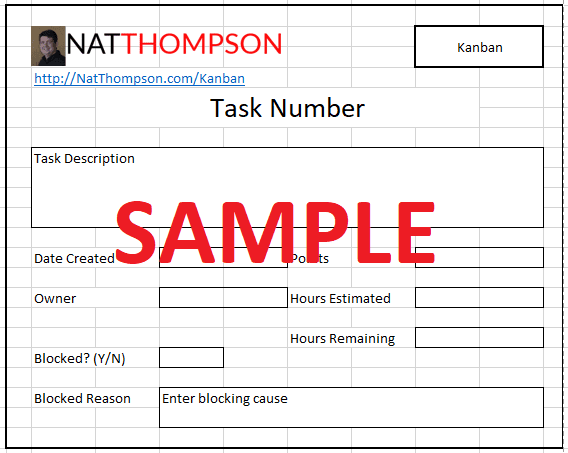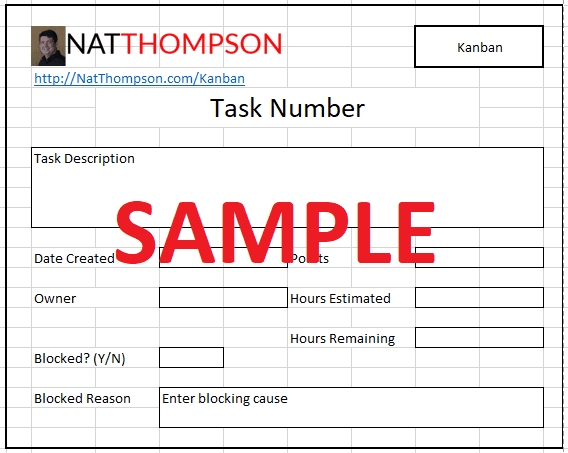 It will allow you to capture the essential task information and print the card for display on your physical Kanban board.
Get your free template today! Sign up below.